We set the bar high among area lawn irrigation companies.
If you are hoping to find the right option among the lawn irrigation companies in the Raleigh, North Carolina area, we are certain you have done so when you turn to us at Laurdane Associates. There are a multitude of reasons why we believe we are the best choice when you need home irrigation solutions, lighting, or drainage issues resolved. Here are a few of the ways in which we excel as a lawn irrigation company:
Experience- Not only have we been in business for more than 30 years, but our family has been in water and sewer construction for even longer. When you grow up around water dynamics, it becomes second nature and makes you capable of being innovative and handling even complex irrigation systems.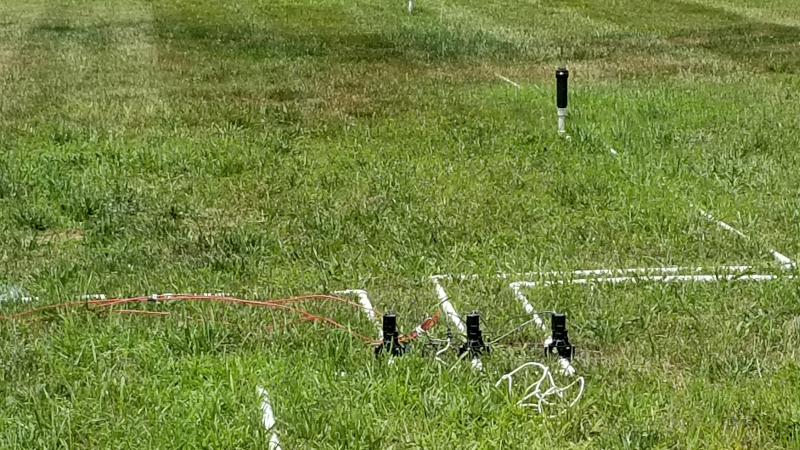 Communication- We care about our customers and believe that shows in our attentiveness and open communication. We stay organized at all times, so we can address your concerns in a timely manner.
Education oriented- Some lawn irrigation companies refuse to answer questions because they are afraid that you'll gain too much knowledge and not need them anymore. We're the opposite. We love educating current and potential clients!
Tree friendly- We know how important it is to be careful doing irrigation installation so that tree roots are not damaged in the process. Our way of thinking is that it doesn't make sense to damage that which you are hoping to provide life-saving water to! Our use of light equipment and our "clean" digging process preserves all your landscaping.
Thorough cleanup- We never leave your property a mess or damage something during our work. We show complete respect for your property.
If you would like to know more about why we are one of the best lawn irrigation companies in Raleigh, don't hesitate to reach out to us.