We have the expertise in drainage solutions to resolve your excess water situation.
Whether you are experiencing moisture problems inside your home or outside in your yard, we will explore various solutions with you. Proper drainage requires effective evaluation knowledge regarding differing soil conditions and other materials such as gravel in terms of water capacity and the ability to move that water. At Laurdane Associates, we offer various systems to property owners in the  Raleigh, North Carolina area.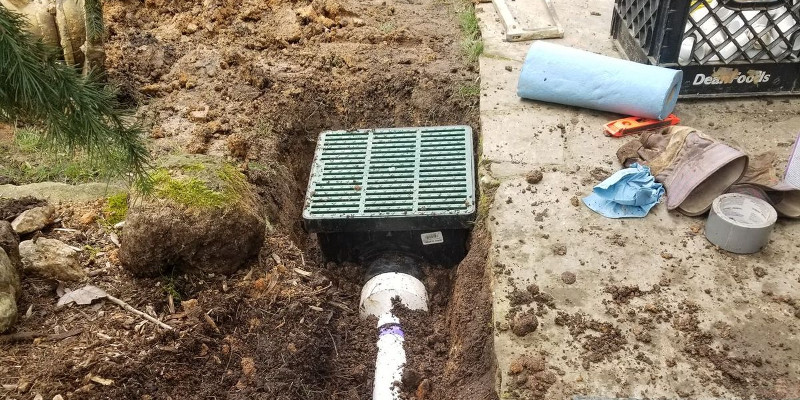 Over the 30+ years we've been in business, our company has specialized in drainage, irrigation, and lighting systems. We understand the dynamics of water and where it will flow naturally when given the opportunity to do so. In order to protect our clients' properties, we work diligently to design and create drainage systems that direct water properly. We can resolve a number of drainage and excess moisture issues, including concerns with standing water on the property, moisture in the crawlspace, and damage to the landscaping caused by too much water.
We have a number of solutions at our disposal, including French drain installation, downspout routing, yard re-grading, and other drainage options. We can also address crawlspace moisture management to keep this area of your home dry. When you contact us, we'll schedule a consultation that allows us to assess your property and its needs, as well as answer any questions you might have about a new or updated drainage system. We want to ensure that your property is safe from the potential damage that comes with excess moisture.
---
Drainage in Carrboro, NC
Drainage in Cary, NC
Similar Services We Offer: