We take the guesswork out of lighting design.
You have probably noticed that there is a big difference between a home that is tastefully decorated with holiday lights and one that looks overdone and unappealing. The same can be true of lighting design for landscaping illumination and beautification of your Raleigh, North Carolina home. At Laurdane Associates, we have decades of experience with irrigation and lighting design. You will enjoy all of the benefits that a well-designed lighting system provides, including:
Ambiance– You'll enjoy coming home after dark to home that is welcoming in appearance.
Safety- With path lighting, you can walk around with confidence you can avoid trip hazards.
Security- Criminals do not care for lighting that makes their actions more visible. With a well-designed lighting design in place, they will avoid targeting your home.
Curb appeal- Potential buyers often drive around neighborhoods after dark. When you have your home on the market, they'll fall in love with it and be more inclined to schedule a tour.
Your expertise is greatly appreciated.
"Ethan, your expertise is greatly appreciated. The exterior lighting is soft and enhances the house. It's obvious to me now when looking at the house across the street, I'm looking at bright landscape lights versus the house."
★★★★★ Bill and Mary, Raleigh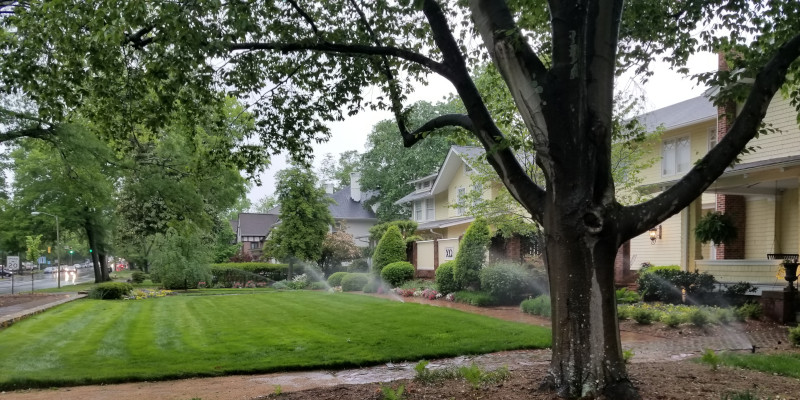 Irrigation
We can provide a thorough evaluation of your watering needs with attention given to your existing landscape.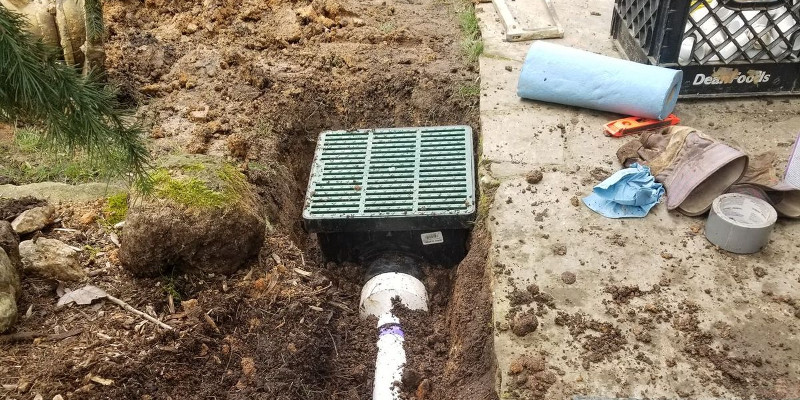 Drainage
We can evaluate your moisture problems and help you understand your options.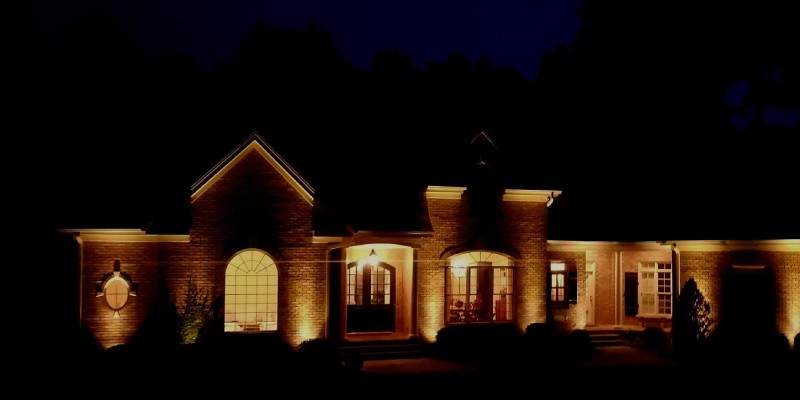 Lighting
Add beauty, safety, and security to your home with meticulously installed lighting.
We keep all these in mind when we create a
lighting design
plan for your home. We include accent lighting, path lighting, and other lighting based on your preferences and optimal benefits. We also offer lighting repair and troubleshooting, and we can upgrade a halogen-based system to an energy-efficient, low-voltage LED lighting solution.
Reach out today with any questions you might have or to schedule an appointment to discuss lighting design for your home. We look forward to helping you have a more beautiful and safer home.
Why Choose Laurdane Associates?
Laurdane Associates has remained a small, hands-on company over the years. Staying small is one of Ethan's strongest selling points. He can personally oversee every project, and usually gets his hands just as dirty as everyone else!
See what some of our satisfied clients are saying about our drainage, irrigation, and lighting services.
We love transforming a property with the perfect lighting design.