We've installed and repaired irrigation pumps and systems for many clients over our three decades in business.
Pumps exist for a number of purposes and applications. When you have an irrigation system on your property, you need a pump that pushes and moves the water to the various parts of the landscaping that rely on water to survive. Some of the most commonly types of irrigation pumps include displacement pumps (which force water movement through displacement), centrifugal pumps, and submersible pumps. Centrifugal pumps are frequently used in irrigation systems because the spinning action inside the pump spreads the water out across the property more effectively.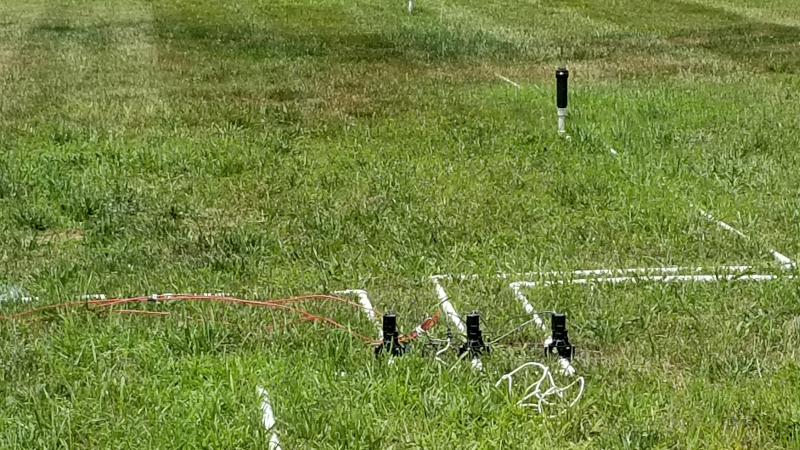 If you're looking for irrigation pumps or need assistance with a current pump on your property, you can count on us. At Laurdane Associates, we can work on most types of irrigation pumps for property owners located throughout the Raleigh, North Carolina area. Whether you're dealing with an issue with your existing pump or you need a pump as part of an irrigation system installation, we're here to provide the services needed. One of our areas of expertise is irrigation, and we've installed and repaired irrigation pumps and systems for many local property owners over our three decades in business.
In addition to irrigation systems and pumps, we provide a range of other services to our clients. We can take care of the winterization of your existing irrigation system and troubleshoot problems with the components that supply water to your landscaping. We are also available to assist with backflow concerns, install and maintain drainage systems, and install outdoor lighting that illuminates your property and makes it more functional.