Don't suffer with a soggy yard! We offer standing water solutions!
Depending on where you have standing water, it can result in anything from a mosquito haven to moisture and humidity issues, or even water damage, inside your Raleigh, North Carolina home. At Laurdane Associates, we offer various standing water solutions to combat these problems and the potential long-term effects.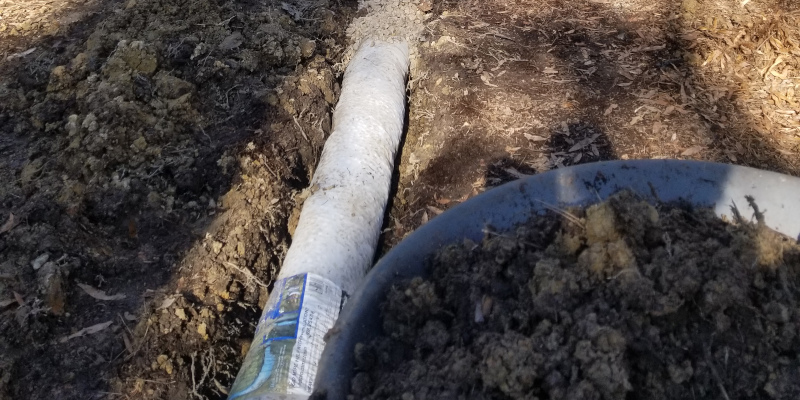 We are the area experts in troubleshooting standing water problems. With our experience in detective work for irrigation and drainage systems, we can quickly ascertain the cause of the problem and recommend effective standing water solutions. One solution involves installing an appropriate drainage system so that water is diverted safely and you will no longer have a damp crawlspace causing several issues inside your home. French drains are a commonly used option that absorbs sub-surface water so there is less chance for pooling water.
Kudos to you!
"I was really delighted to see there was no lake out there. That was quite a lot of rainfall. Kudos to you!"
★★★★★ Susie, Chapel Hill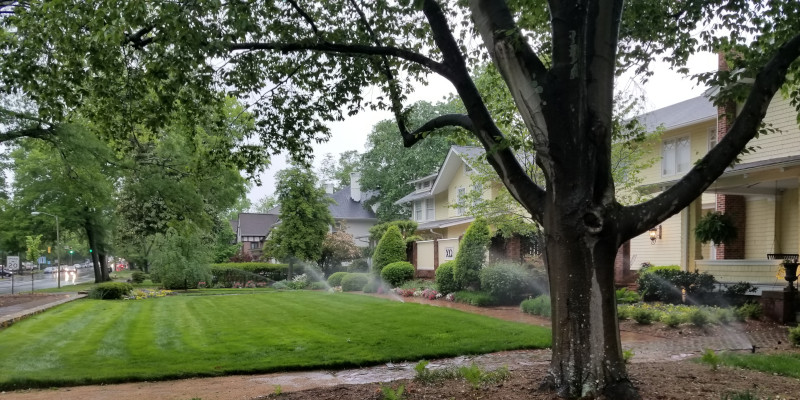 Irrigation
We can provide a thorough evaluation of your watering needs with attention given to your existing landscape.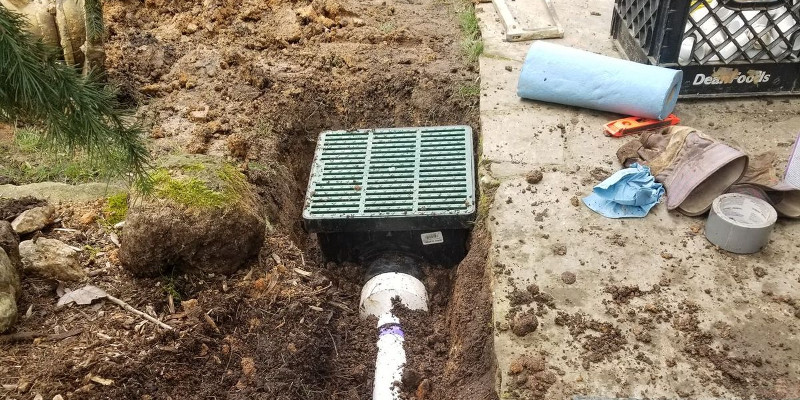 Drainage
We can evaluate your moisture problems and help you understand your options.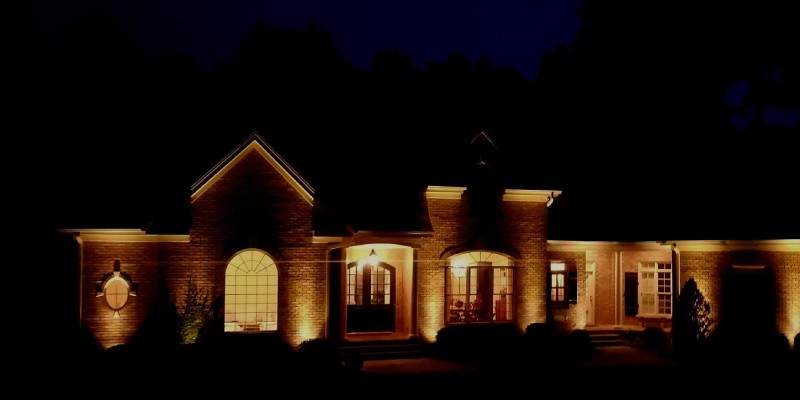 Lighting
Add beauty, safety, and security to your home with meticulously installed lighting.
Yard re-grading is another technique that might be needed. If your yard's grade permits water to flow toward your house instead of away from it, this situation must be rectified for an effective standing water solution. If your standing water is related to your gutter and downspout system, we can resolve this situation with downspout routing to take the excess water to a location further from your home.
If you would like to know more about our standing water solutions and learn which method would be best for your home, contact us today to schedule an appointment. We are happy to address any questions you have and make a recommendation that resolves the water problem you are experiencing.
---
Why Choose Laurdane Associates?
Laurdane Associates has remained a small, hands-on company over the years. Staying small is one of Ethan's strongest selling points. He can personally oversee every project, and usually gets his hands just as dirty as everyone else!
See what some of our satisfied clients are saying about our drainage, irrigation, and lighting services.
With our standing water solutions, your drainage issues are resolved.
Watch for these signs you need our standing water solutions.
Similar Services We Offer: