Here at Laurdane Associates, we have over 33 years of experience in home irrigation, and in that time, we have learned to identify drainage problems early on. We have helped countless clients deal with pooling water on their lawns, and we can help you do the same. If you have noticed persistent wet spots on your lawn or puddles that never seem to fully drain, we encourage you to give us a call. In this article, we will go over a few possible solutions for getting rid of pooling water on your lawn.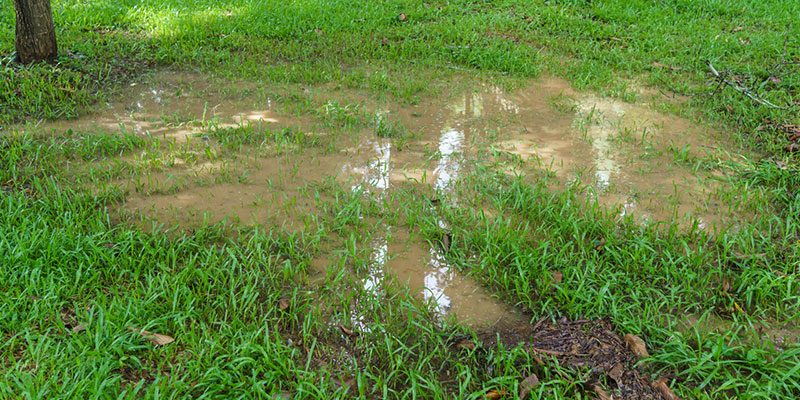 Get Rid of Thatch- One issue that can lead to pooling water is an excessive amount of thatch, or plant debris, blanketing your lawn and making it harder for the water to drain into the soil. Fortunately, you can get rid of this debris fairly easily by using a rake or specialized de-thatcher.
Aerate- Another relatively simple fix for pooling water is to aerate your lawn. By loosening up the soil and creating small tunnels for water to drain into, you make it easier for the moisture to go where it's supposed to go instead of lingering on your lawn.
Re-Grade- If these first two solutions don't work, you may need to take more serious steps, such as getting your yard re-graded to encourage better downhill drainage. This solution is one that will require you to work with an experienced professional, as the last thing you want is to accidentally channel all rainwater to your front door.