The beauty of French drains is that, with proper placement and installation, they can resolve a myriad of water issues.
French drains are one of the most effective home drainage systems that can be used to resolve standing water, wet basements, and other drainage issues at your Carrboro, North Carolina home. At Laurdane Associates, we have more than 33 years of experience in irrigation and drainage, making us experts in troubleshooting problems and resolving them.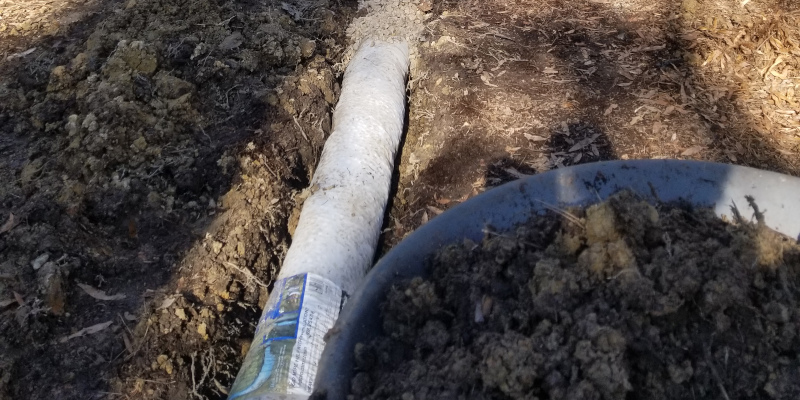 The beauty of French drains is that, with proper placement and installation, they can resolve a myriad of water issues. They work to divert excess water during heavy rains to more desirable places than against your foundation, into your basement, or carrying away your topsoil. The process of installing French drains involves assessing the property to determine where to put the trench so that it captures the rainwater and takes it where it should go. Once the location is determined, the trench is dug and the pipe is laid in it. It is then covered, usually with gravel so that water runs into the trench.
Customer service is exceptional.
"Laurdane Associates' customer service is exceptional. Ethan is honest, knowledgeable, responsive, and fair. Very rare to find these great qualities in this day and age."
★★★★★ Paason R.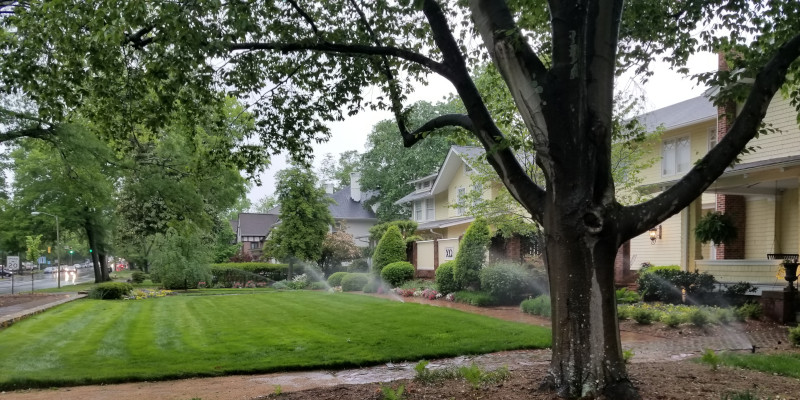 Irrigation
A well-designed and built irrigation system can save you money in the long run by reducing your water usage to just what is needed to achieve the objective of a beautiful lawn.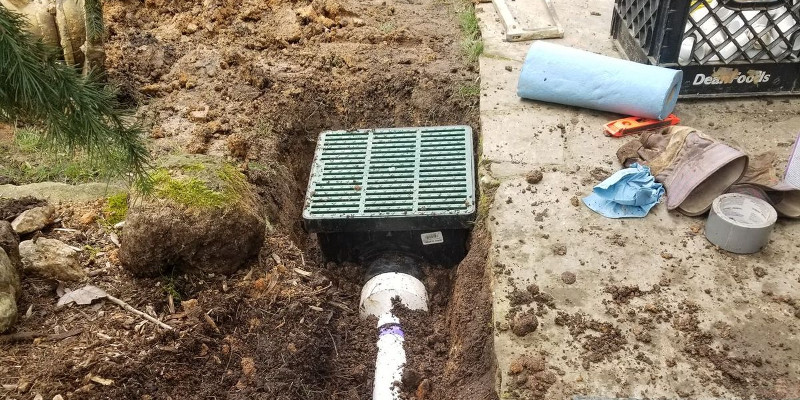 Drainage
We have a number of solutions at our disposal, including French drain installation, downspout routing, yard re-grading, and other drainage options.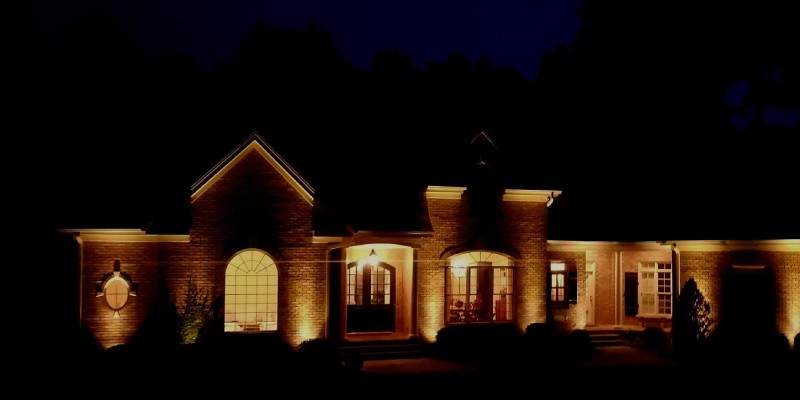 Lighting
You'll love the transformation to your home with a well-designed lighting system in place. We will take the time to learn what you want to achieve with your lighting so that we can design creative outdoor lighting that adds beauty and security.
An additional step is performing downspout routing to take rainwater from the roof and direct it to the French drains. We can also perform yard re-grading, if necessary, to achieve the desired gravitational water movement.
If you are noticing wet spots in your lawn, a damp crawlspace, pooling water, erosion, and other problems at your home, call on us to assess the situation. We will let you know what the best course of action is, including French drains and other home drainage systems. Call today to learn more.
---
Why Choose Laurdane Associates?
We have more than 30 years of lawn sprinkler installation experience, so it is safe to say that we know how to design an effective irrigation system that will give you years of performance. We give you the personalized attention that you won't get from anything but a family-owned and operated company.
See what some of our satisfied clients are saying about our irrigation, lighting, and drainage services.
When there's a lake where there shouldn't be one, French drains come to the rescue!